1
« on: September 09, 2012, 01:57:38 PM »
I'm at it again...I decided the route I want to go with the car. I am going with an early model 914 style on my late model car. Basically, the changes between the early (70-73/4) model to the late (74-76) model are the engine sizes and some minor body changes. The main body change between the cars was the bumpers. As you can see in the first couple of pictures on this build, they are BIG and BULKY. They are heavy and cumbersome. So, I decided to remove the front today and start the process of retrofitting early model bumpers onto my car. These are the bumpers shown here: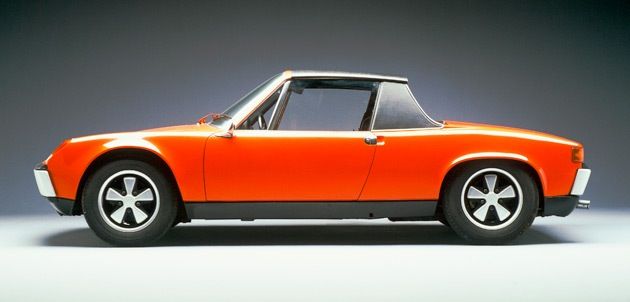 I found that to use as inspiration on mine.
Here's the progress from today (I have had the ugly rubber part off the car for quite some time):
Starting the bumper removal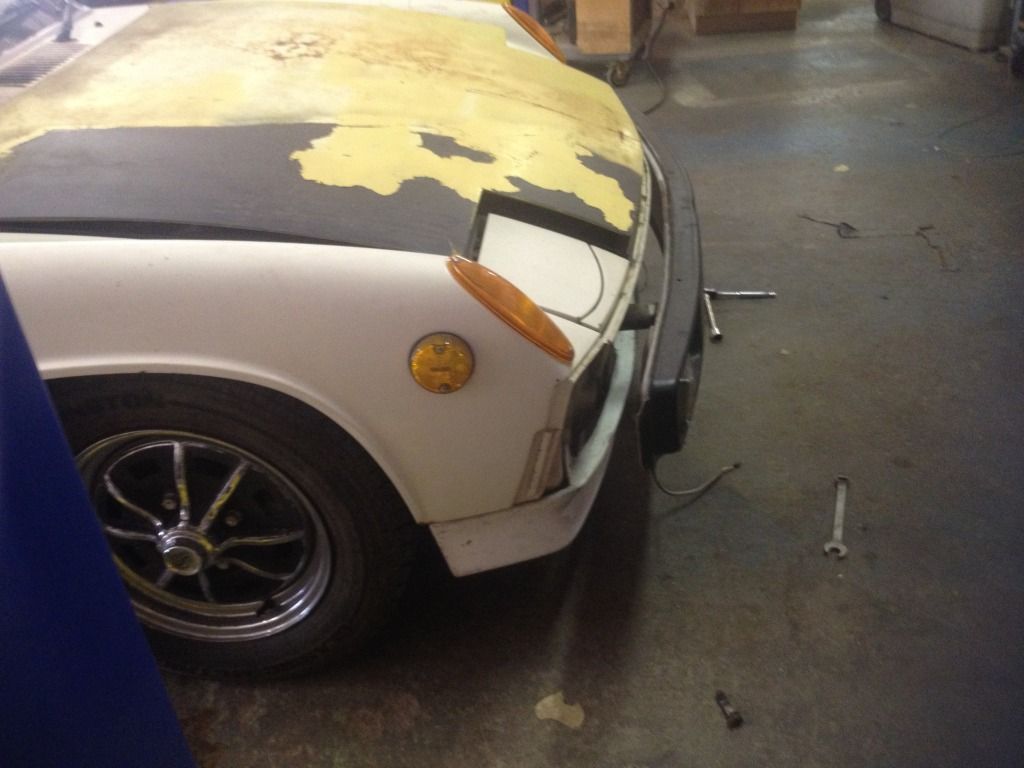 Bumper removed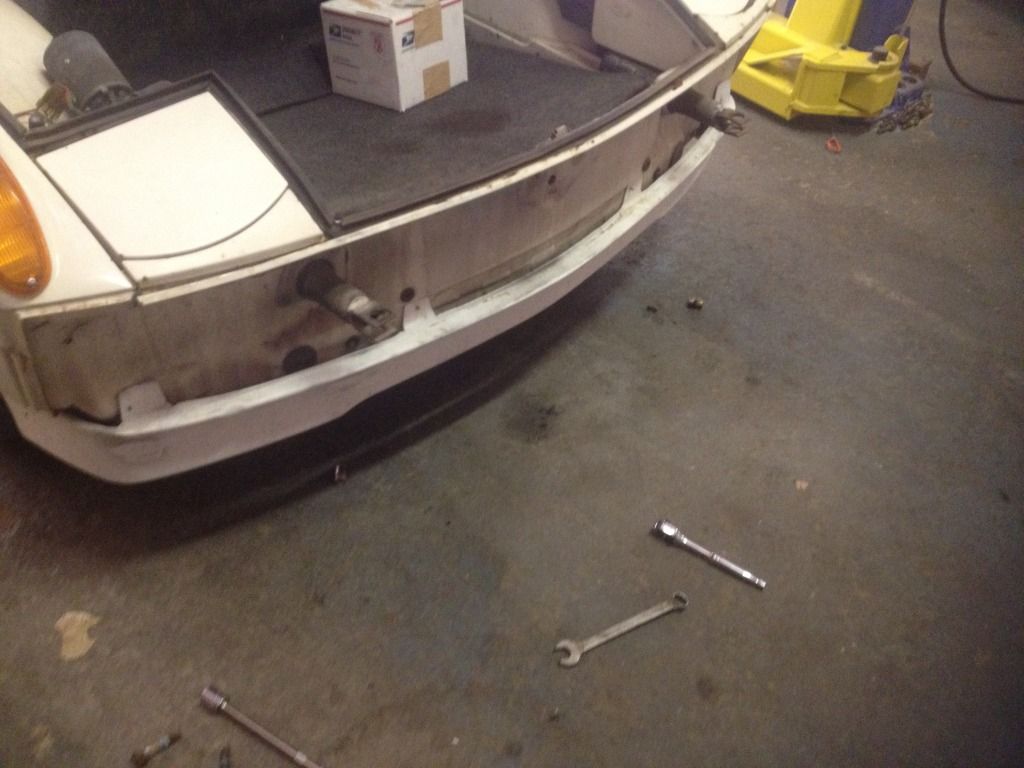 Bumper and shocks removed - I weighed these parts and forgot to take a picture. The weight of these three parts is ~38 lbs and thats without the rubber bumper cover.
No moar 40+lbs of bumper on the front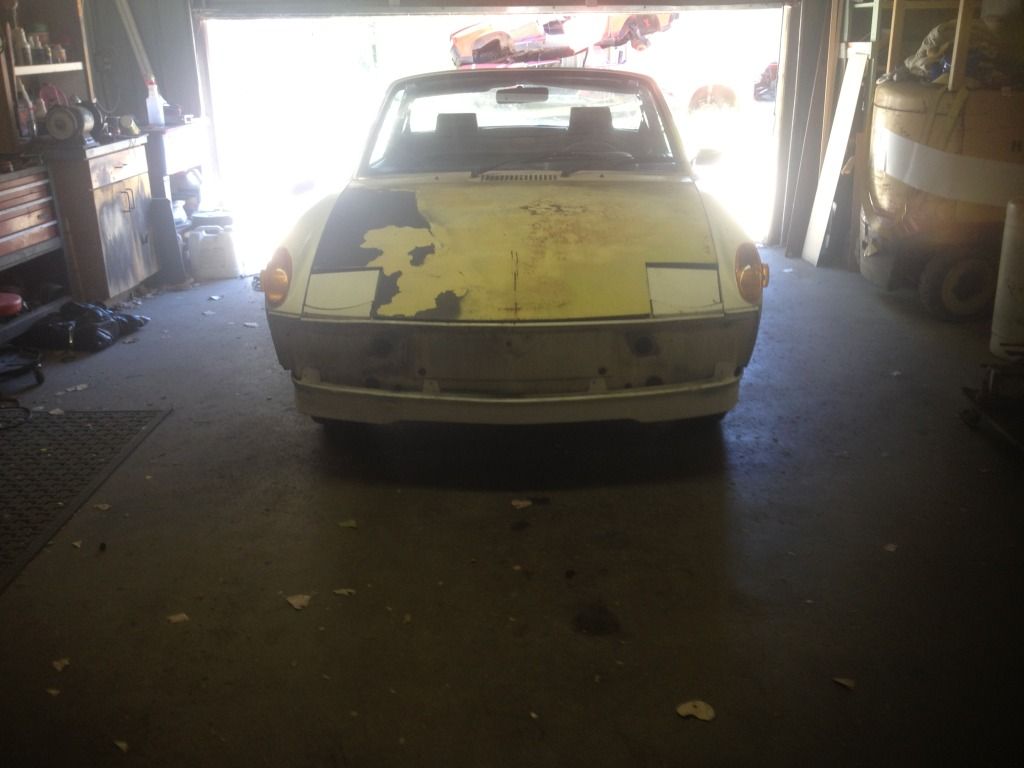 and again
The 50/50 weight distribution is way off right now because I haven't removed the rear ugly bumper yet. Once I do this, the car will have dropped close to 90lbs off the front and rear of the car. Most people that have retrofitted the bumpers say that the biggest gain is in the corners as well as small gains in acceleration. Maybe once I drop a few lbs myself, the gains will be even better